Jump to navigation
« || 1 || »
2010-08-21
Hot spring and Japanese Inn in Fukushima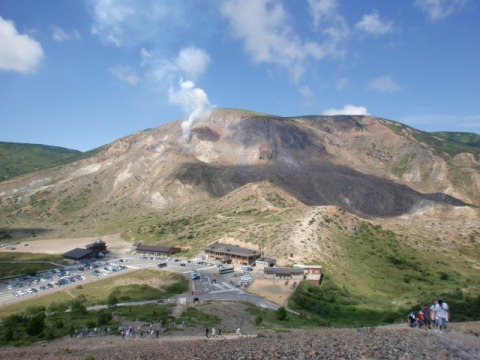 One of the interesting experiences in Japan is visiting Hot Springs or Onsen in Japanese. There are more than 3,000 hot springs in Japan. Tourists can enjoy communal bathing at a hot spring facility or at a Japanese style inn or Ryokan in Japanese.
I made a three-day trip to Fukushima to avoid a boiling hot mid-August. The place I choose to stay is called Noji Onsen and Washikura Onsen which are both located at an altitude of 1,200 meters.
Day 1: I took a local train from my hometown, Utsunomiya-city, Tochigi-prefecture, to Fukushima station with two train changes. It took about three hours. It's known that the transportation in Japan is very expensive so that whenever I travel I try to find the best deal. This time I used a seasonal pass called "Seishun 18 kippu". One ticket costs 2,300 yen and allows you to ride local trains as long/many as you want within one day. If you stay in Tokyo, you might take a Shinkansen, the fastest train in Japan, to save time. From Tokyo station to Fukushima station, it takes about an hour and a half by Shinkansen and costs about 8,000 yen.
■
Seishun 18 kippu
I arrived at Fukushim station around noon and a hotel free shuttle bus was scheduled to leave the station at 1:30pm so decided to have a lunch. I walked in a mall at the station and found a Sushi restaurant. Fukushima prefecture has a coast line and you can enjoy variety of seafood. I picked red tuna on rice (maguro-don), one of my favorites! Fukushima prefecture is also well known for white peaches. I saw many peaces at a store but decided to buy them on the way back home.
At 1:30pm the bus left for the hotel with about 20 customers. After passing through the centercity, I could see peach trees and peach vendors along the road. As the bus was going uphill, the fog was coming and getting so thick and I could not see anything by the time I arrived at the hotel. The receptionist told me that the thick fog was very unusual at this time of year. I just hoped that it would be clear up the next day.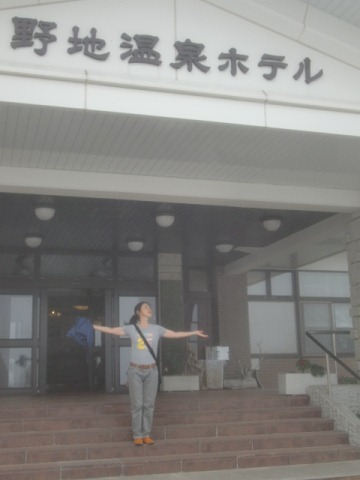 The room size I stayed was 8 tatami mats which was suitable for 2 to 4 people. There were no beds and I slept on futon, Japanese style bedding. There was still a few hours before dinner so I took one of the four outdoor hot spring baths. The color of the hot water was milky white and the temperature was warm enough to lie in. The hot spring was good for feminine problems, intestinal distress, neuralgia and so on. On that day the temperature was about 20C or 70F there while it was 35C or 95F in my hometown. The warm water and the cool breeze was the perfect combination and I spent almost one hour. And they were open around the clock. It's striking that their hot spring spouted out from the site just next to the inn.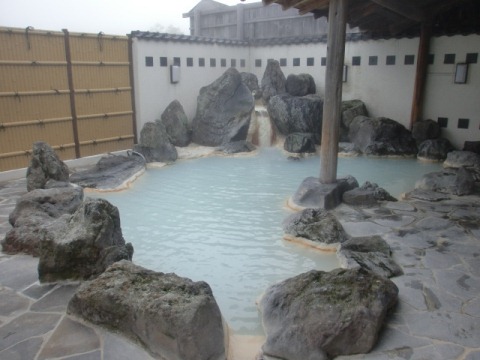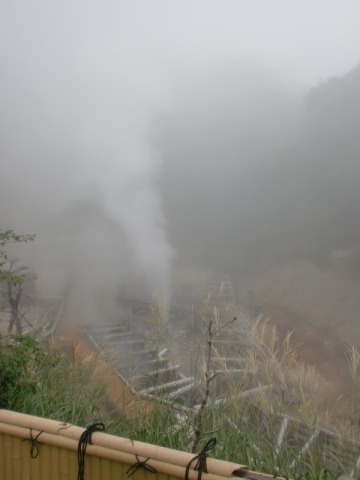 The dinner was ready at 7:00pm in a large tatami room where a small table with a variety of dishes was set for each customer. As you can see the picture, there were Sashimi, grilled fish, Chawanmushi steamed eggs, boiled vegetables, pickles and so on. Rice and miso-soup were served as usual. The breakfast was served next morning in the same room. It was typical Japanese style breakfast and there were grilled fish, a raw egg, roasted laver, boiled vegetables, salad and so on in addition to rice, miso-soup and pickles. Green tea was served at every meal for free and hot water and green tea leaves were set in a guest room. If you are a coffee lover like me, you can bring your own coffee so that you can enjoy a nice cup of coffee in your room.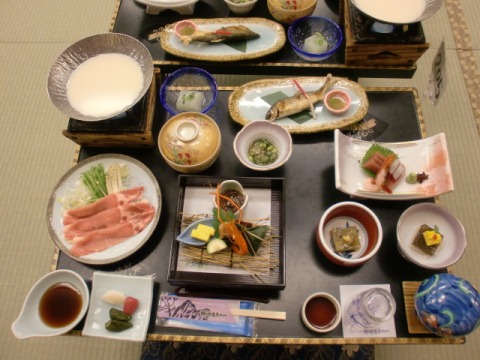 Day 2: It was another foggy and windy day. I was wondering if I should take a stroll along the walking trail just behind the inn in that weather. The receptionist didn't think that I could see anything there but when I insisted to go, he gave me a bell to scare bears away. It was a little bit scary but as I was going uphill, the sky was clear up and no bears appeared. After a nice two-hour walk, I went back to the inn to get my stuff back and left for the inn for that night.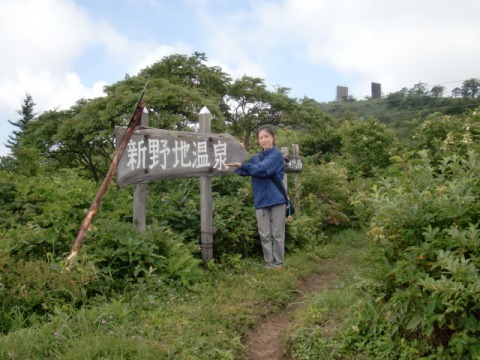 The next place was called Washikura Onsen and it was within walking distance from the first inn. I arrived at the inn a little bit earlier than the check-in time but the proprietress kindly took me to the room. This inn had two different kind of nature of spring, one was acid spring and the other was sulfurous spring. You could even take one of the outdoor hot spring baths on your own or by your family members only.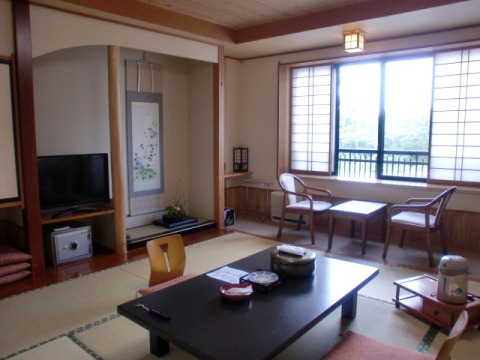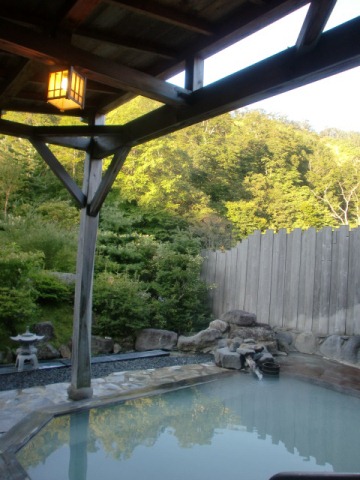 I took all kinds of hot sprig bath there and my favorit one was the outdoor one. The baths were open round-the-clock so I took it close to the midnight. Nobody was there and it was so quiet and dark. I could enjoy the combination of the warmth of the hot spring and the refreshing coolness of the air. There was a walking trail in front of the inn again. I spent a time until dinner to take a walk through the trees. As I walked in it got foggier. It looked mysterious but leaves looked greener in the fog. The half an hour walking made me hungry enough to eat dinner. The dinner started at 7:00pm. I ate dinner in my room. The hotel lady brought the dises to my room. There were a variety of foos on a tray. And I had a skewered ayu or sweetfish warmed up on a small kind of stove. The way to eat sweetfish was typical Japanese. One of the things to do in Japan.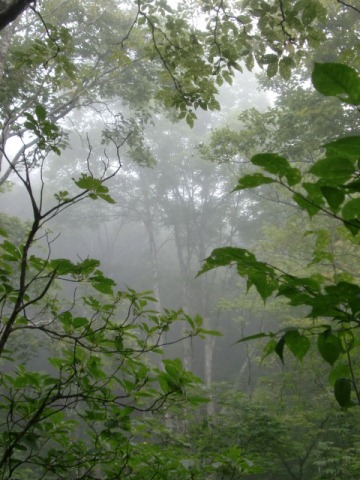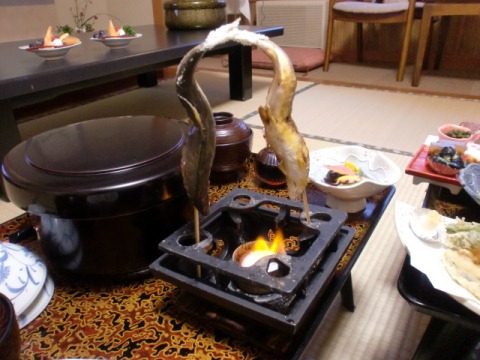 Destinations in Japan

03:49
« || 1 || »